Insulating-Pressboard
(Hits:39)
Pressboard
Description: The Insulation Transformer Pressboard is manufactured from 100% high quality sulfated insulating wood pulp without sizing or used fillers. This paper is highly refined and cleaned to ensure uniform thickness and formation.
Advantages: Pressboard has a high chemical purity, good elongation, excellent electrical performance, high mechanical strength properties. It also has high density, high electric strength and low compression index.
Applications:
1. Widely used in power transformers, capacitors, switches.
2. Mainly used in oil-immersed transformer as insulation material.
3. Also used in reactor mutual inductance ware, electric device and etc.
Features:
• Thermal class: E (120℃)
• Thickness: 0.8-3.0mm
• Nominal length: 1000mm*2000mm
• Color: brown
• Form: sheet
• Superiority: Reasonable prices, high quality, prompt delivery, and excellent service.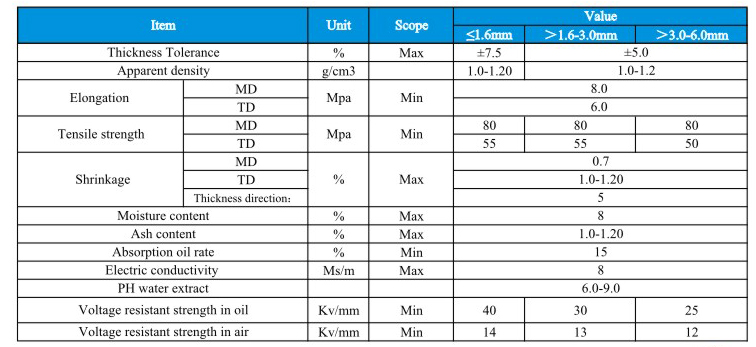 Item No.: