6211-Polyimide tape
(Hits:29)
6211 Polyimide Tape
Description: Polyimide tape, is also known as the imitation of kapton tape, is with polyimide film as the basic carrier, and coated with imported pressure sensitive silicone adhesive. It can endure high temperature up to 260℃ within half an hour, and it also features like: electrical insulation, radiation resistance, solvement resistance etc. It's mostly applied for the motor insulation, gold finger protection of PCB during wave soldering etc. Without any residue after the tape is removed from the gold finger.
Applications:
l High temperature protection of gold finger of the PCB under wave soldering.
l The coil insulation binding of the transformers.
l The fixation of batteries.
l The fixation of heaters.
l The high temperature masking of electrical parts under high temperature.
Storage:
should be stored in ventilated and clean enivorment,and should avoid high temperatures and sunlight.
the storage per
Features:
• Thermal class: H (180℃)
• Thickness: 0.0125-0.125mm
• Color: Amber
• Form: roll, sheet, and strip
• Superiority: Reasonable prices, high quality, prompt delivery, and excellent service.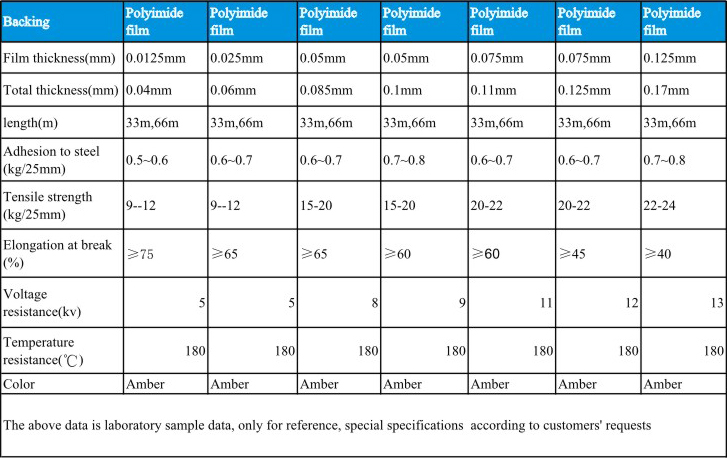 Item No.:6211